After sharing a photograph of me doing yoga, I got asked by many people what my yoga-routine is. So I decided to put together a little blog post for you with links to my favourite YouTube yoga classes, ranging anywhere from 10-30 minutes.
I started evening yoga routines early on in my pregnancy and haven't stopped since. It has become a habit. If I am too tired or too short on time to do a full class, I just do a few stretches that I picked up from these videos. I hope you will find these links helpful!!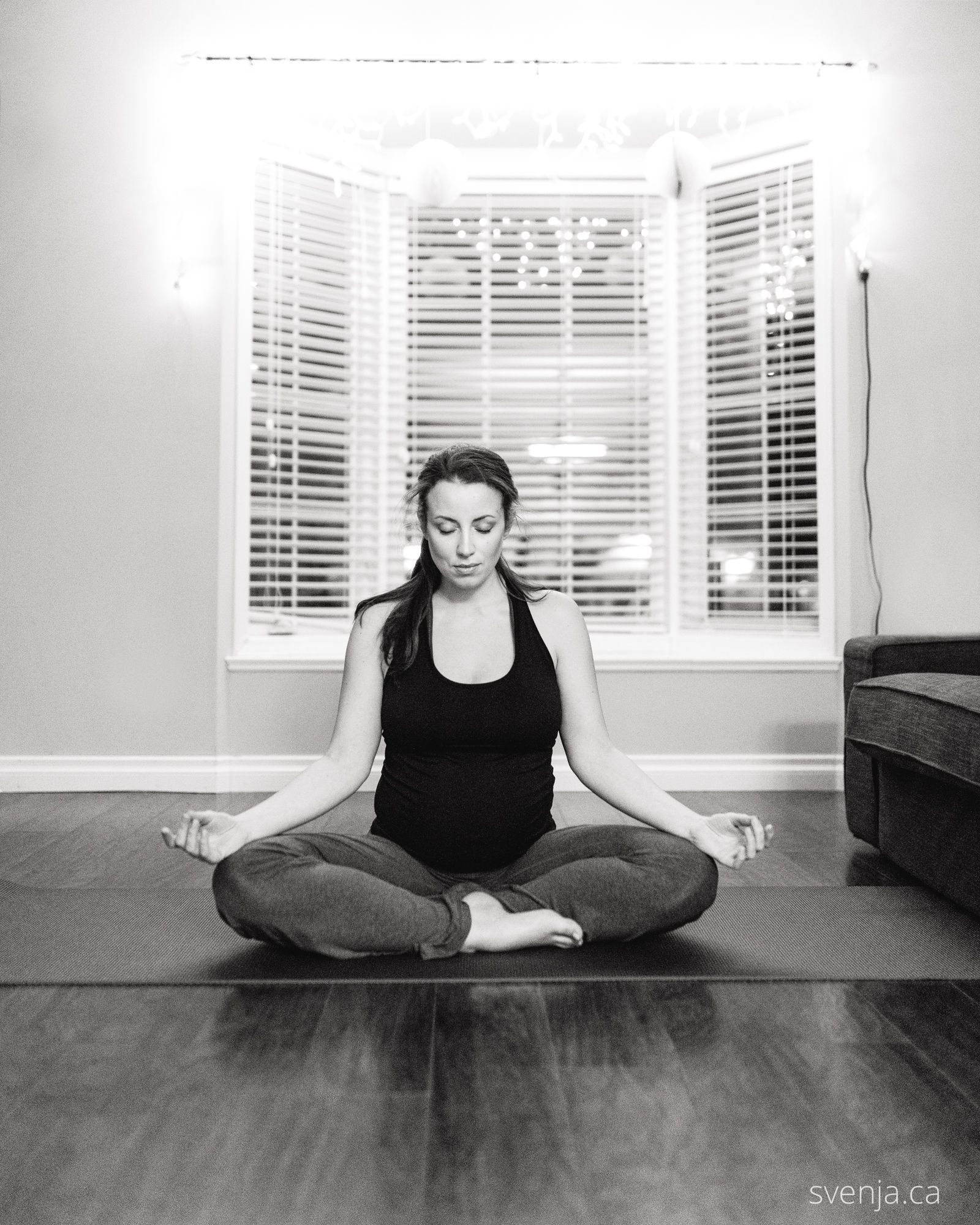 Sarah Beth is a certified prenatal yoga teacher and has a 10 minute Prenatal Yoga for Beginners class that focuses on the back, neck, and hips.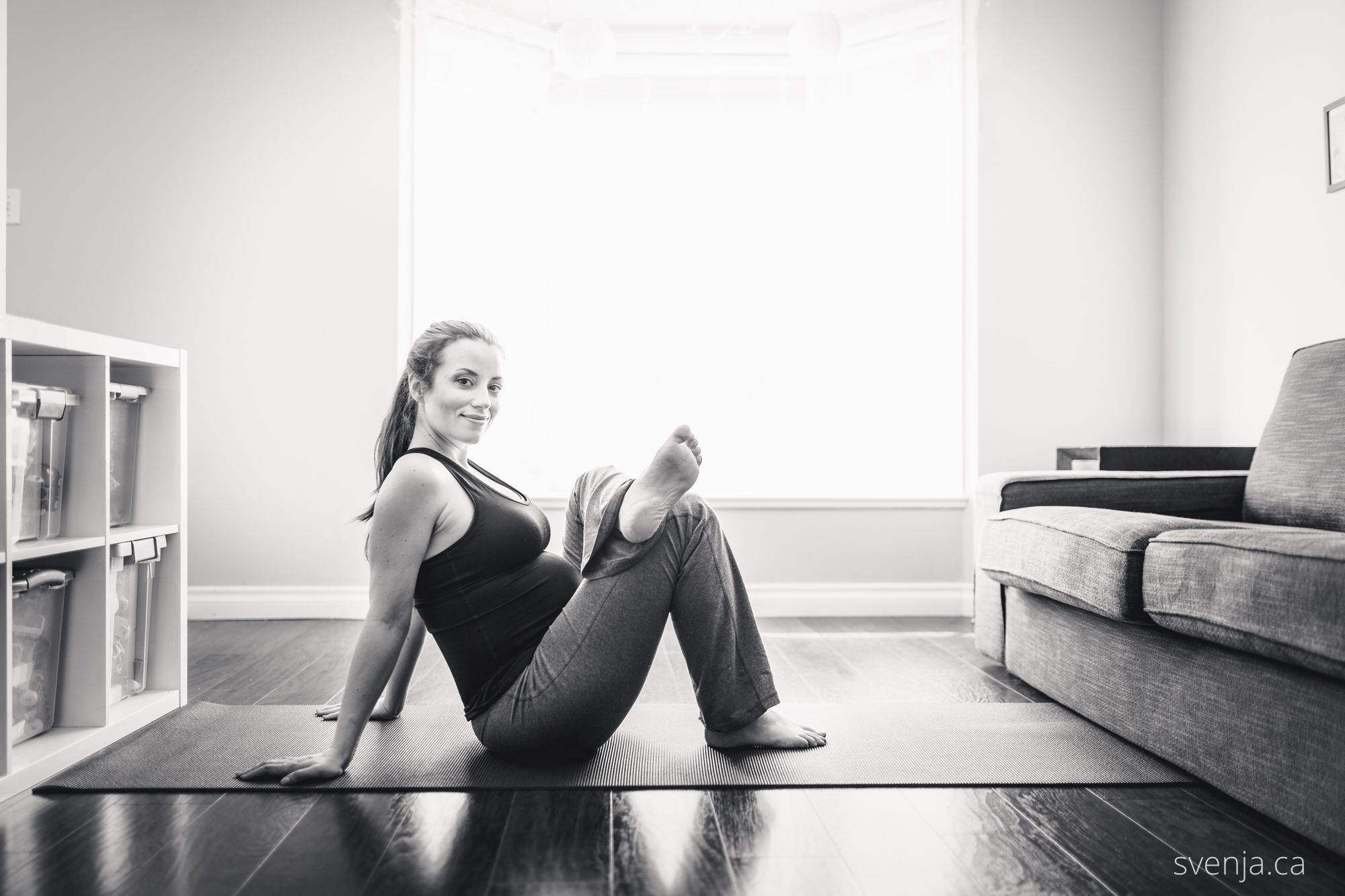 This 16 minute Relaxing Pregnancy Yoga Class by Madeline Shaw focuses on reducing back pain and stretching the hip area.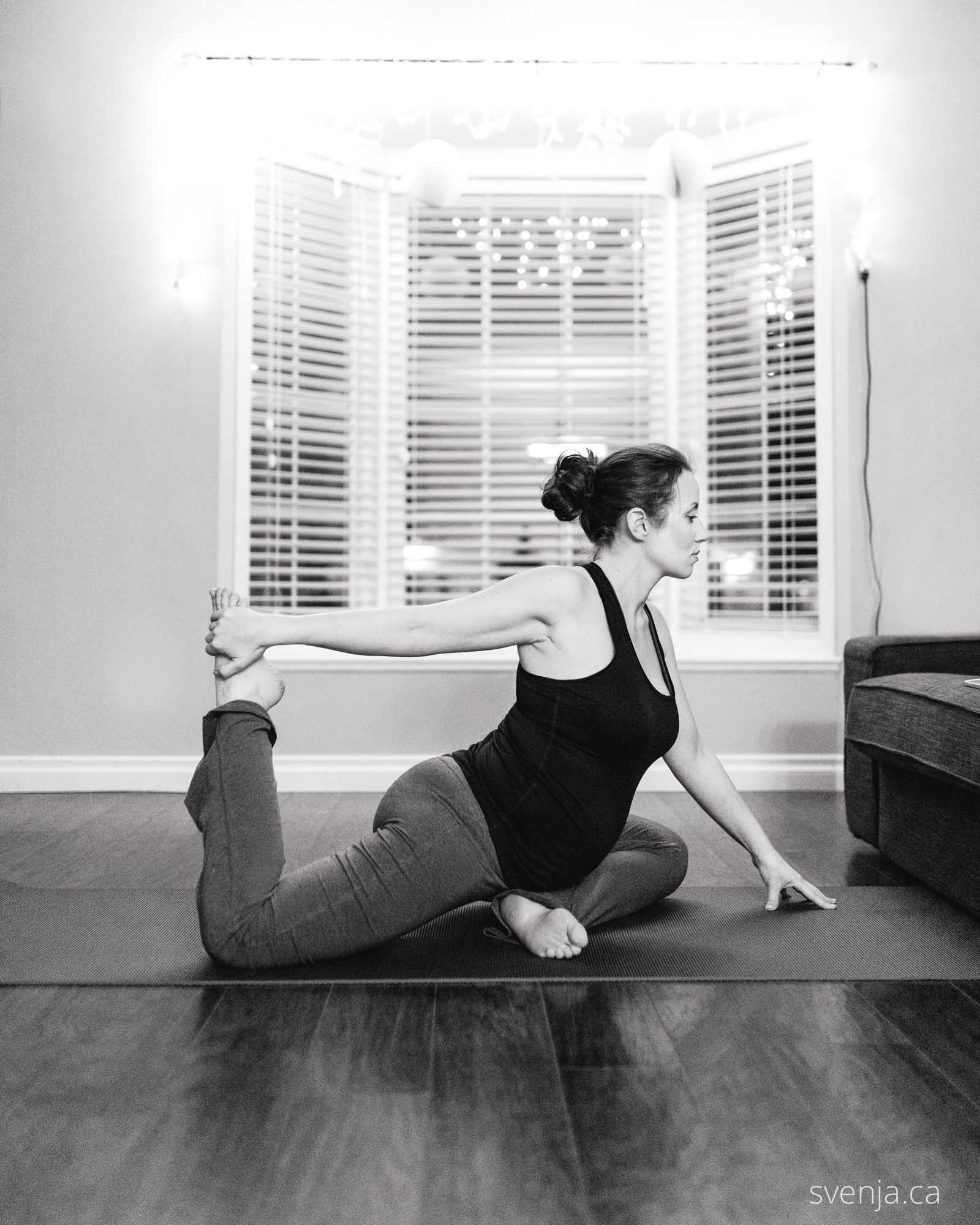 Sara Beth's 20 min Prenatal Bedtime Yoga Routine also focuses on opening the hips and she also covers some breathing techniques.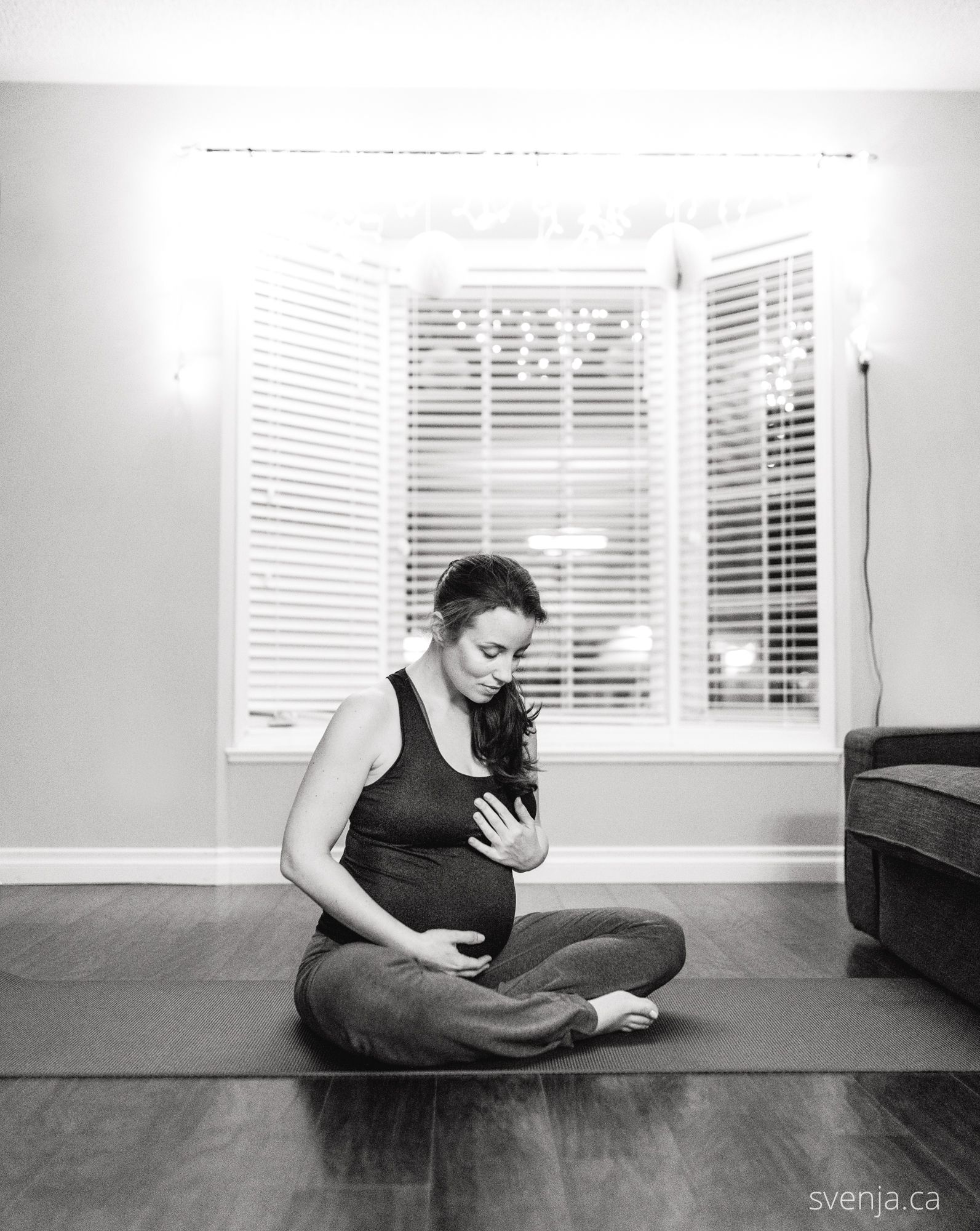 Sarah Hunt has a Evening Calming Yoga class that is about 20 min in length and focuses on breathing, stretching out the back and neck, and opening up the hips.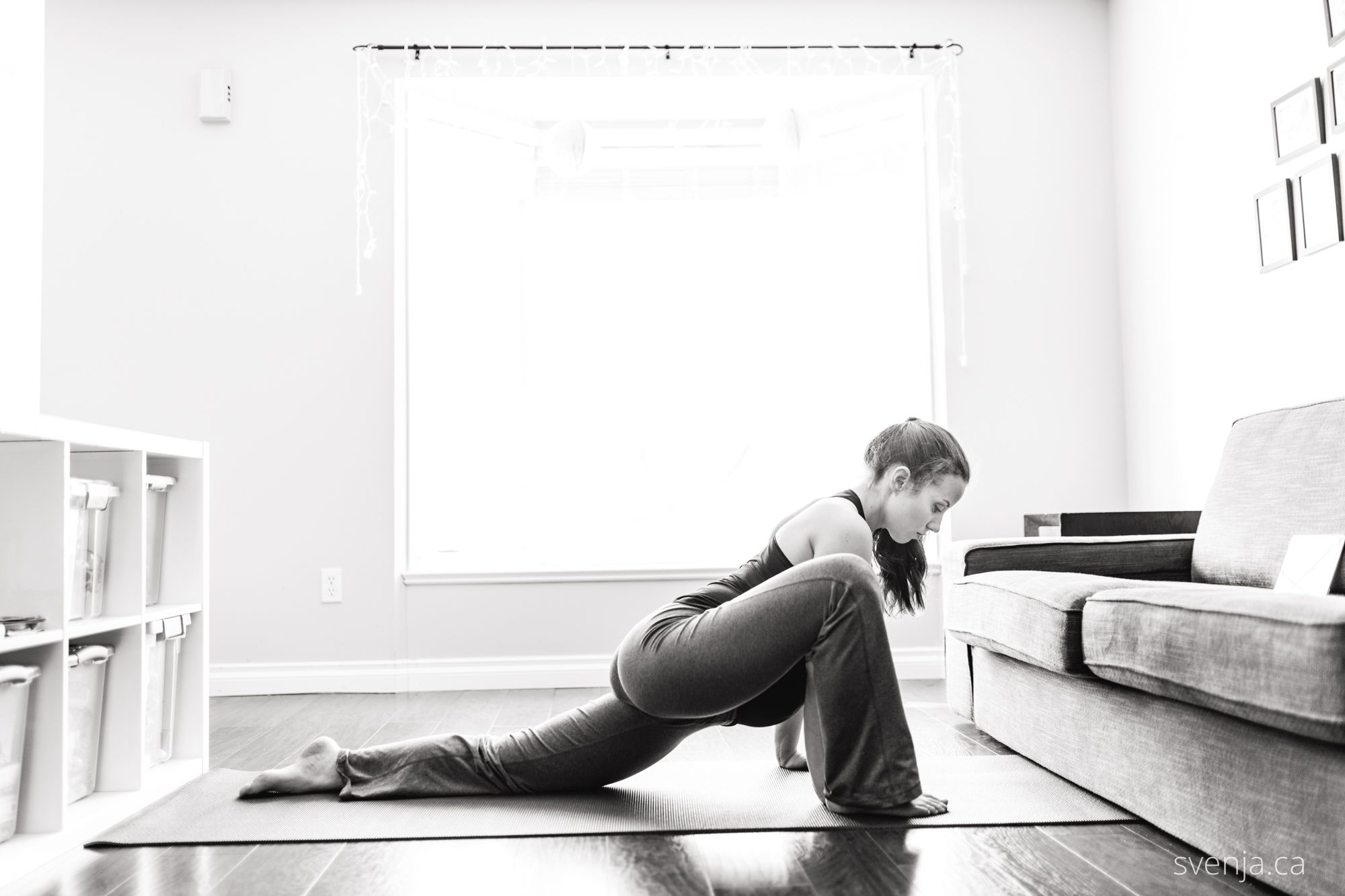 I have one more video to share with you today that has become a favourite, and it's a 30 min Gentle Prenatal Morning Yoga Routine with Brett Larkin. She focuses on stretching out the sides (which is lovely after waking up from sleeping on your side all night) and opening the hips.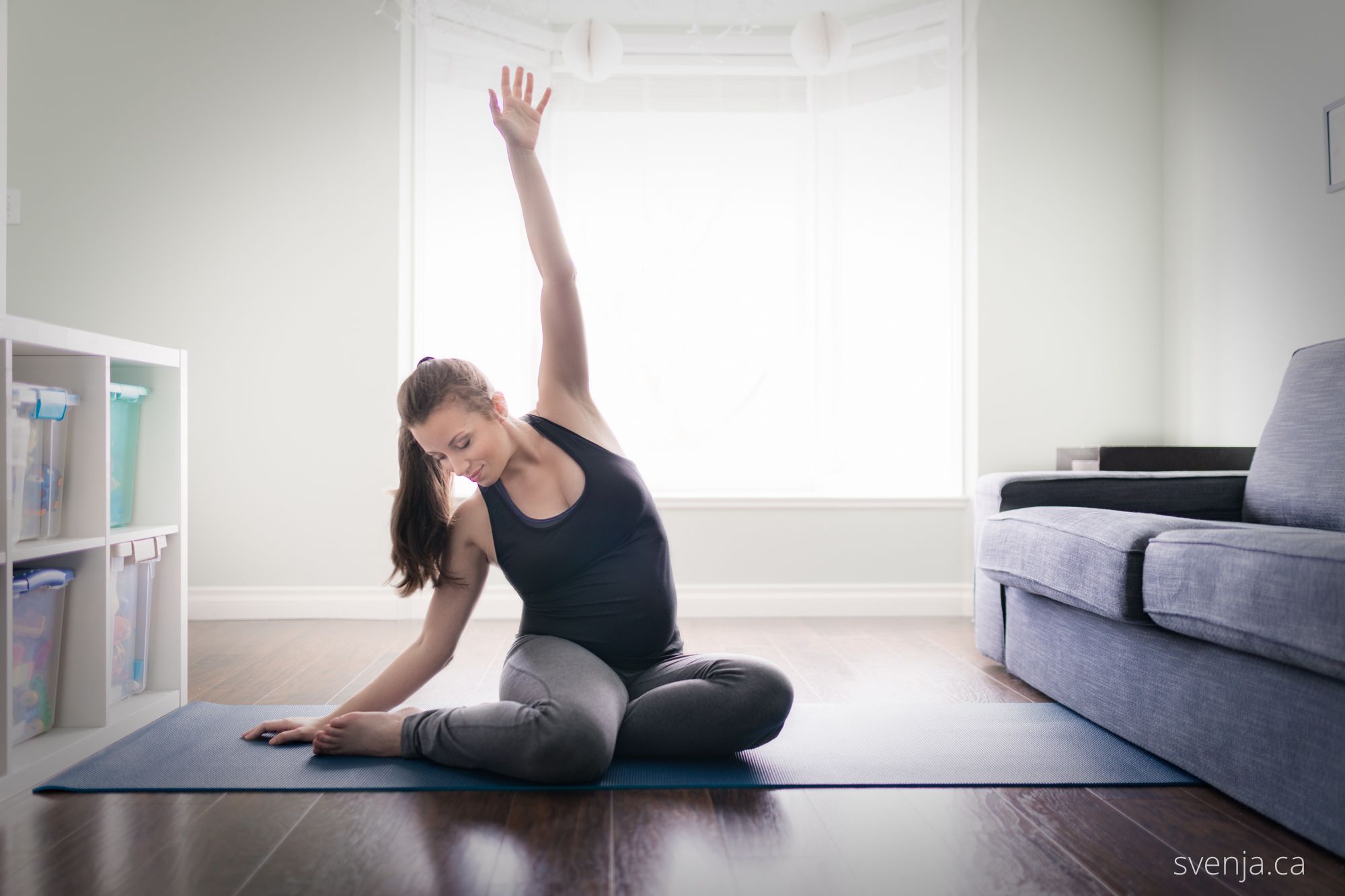 So, as you can see, all of them target the same areas, the back and the hips but the instructors teach different stretches, and I find it so helpful to mix these stretches up.