Thankfully we figured all of that out before it was too late.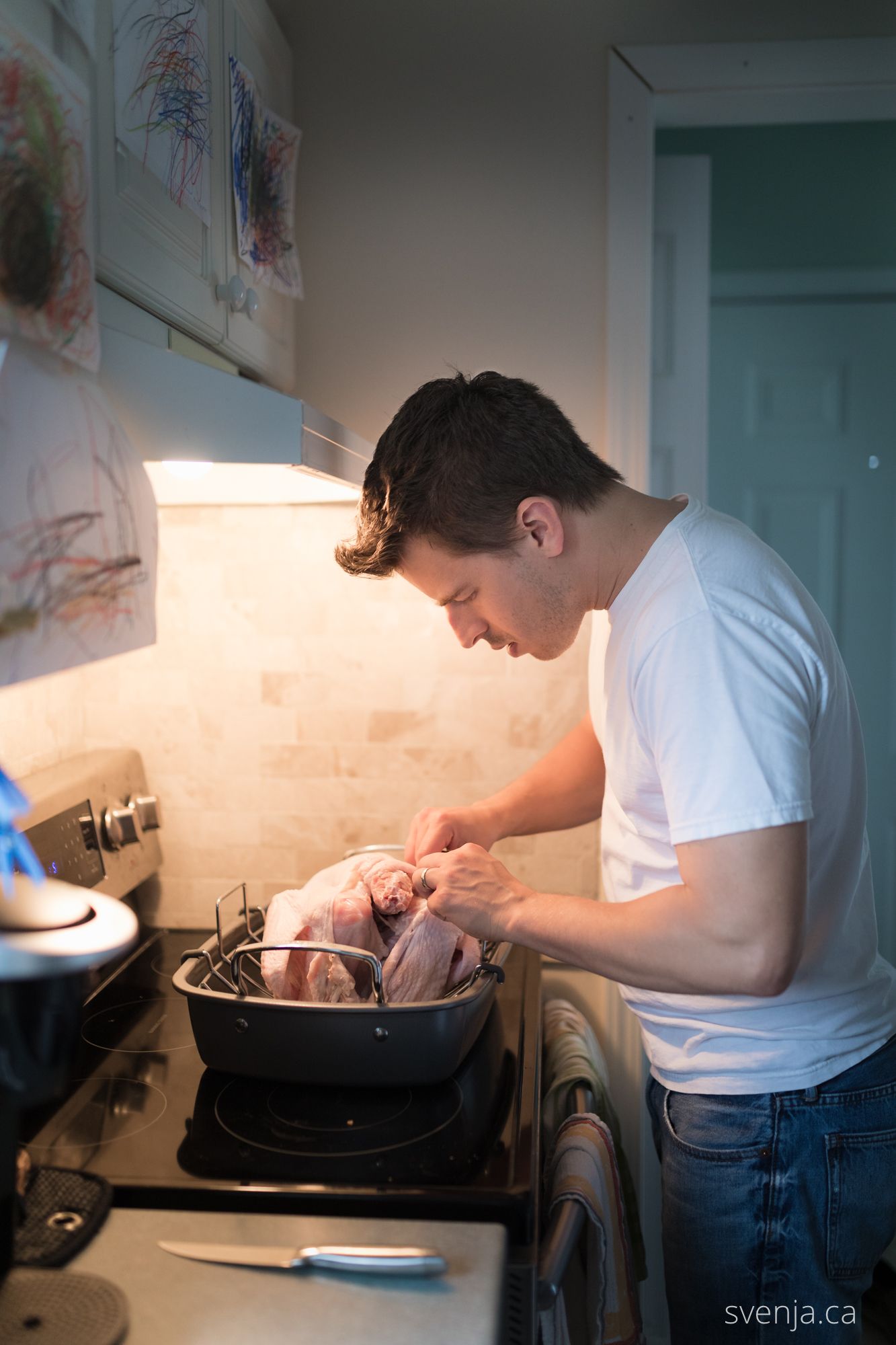 In this image you can see that the turkey initially was the wrong side up, haha.
Now before you laugh at me for not knowing how to properly handle a turkey, this is only our second time making a big bird. I grew up in Germany and there's no such holiday involving eating a full sized turkey. Hence my lack of knowledge. But you live to learn and this turkey ended up being very tasty.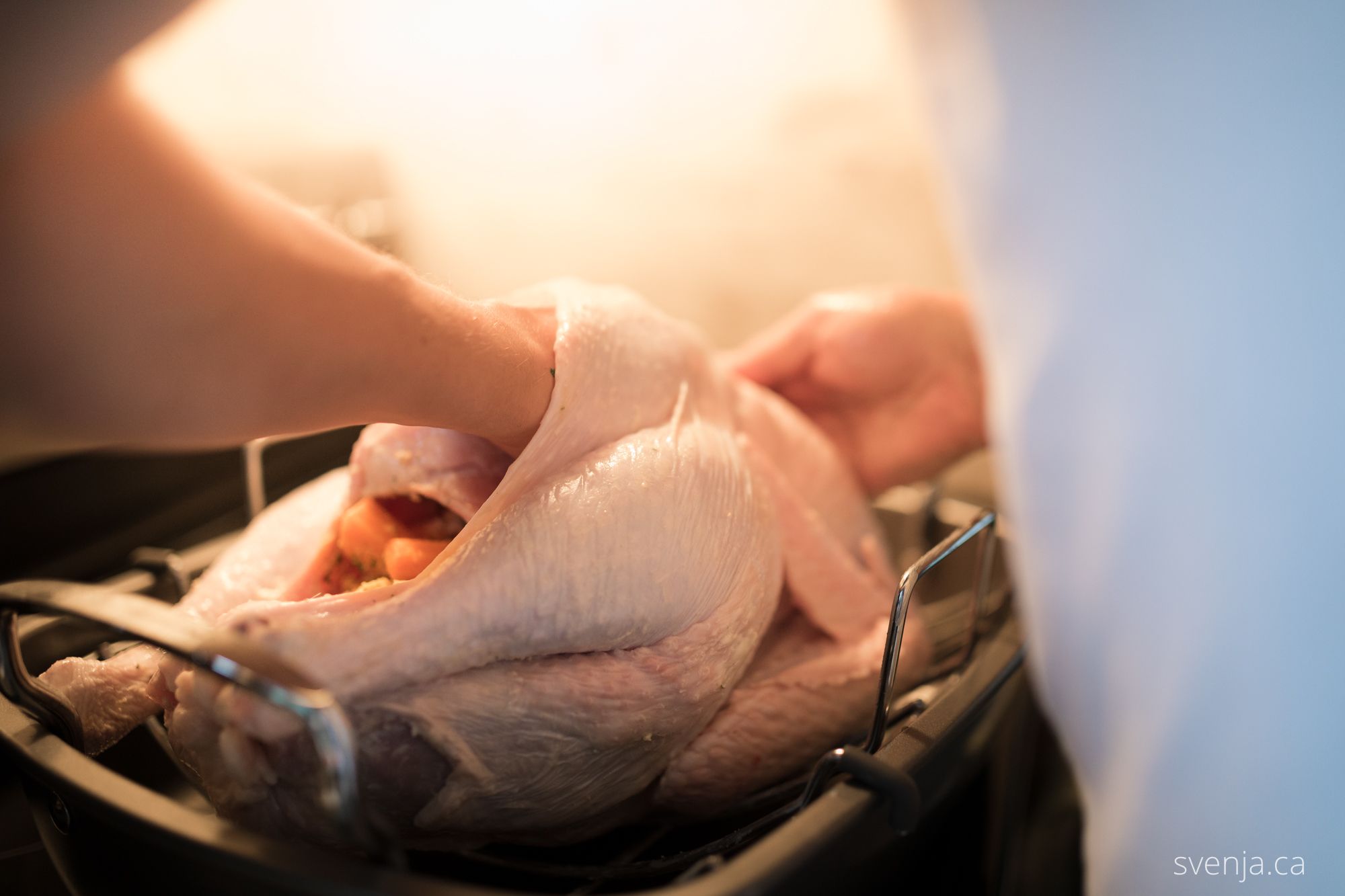 My wonderful husband volunteered to do all the "dirty" work.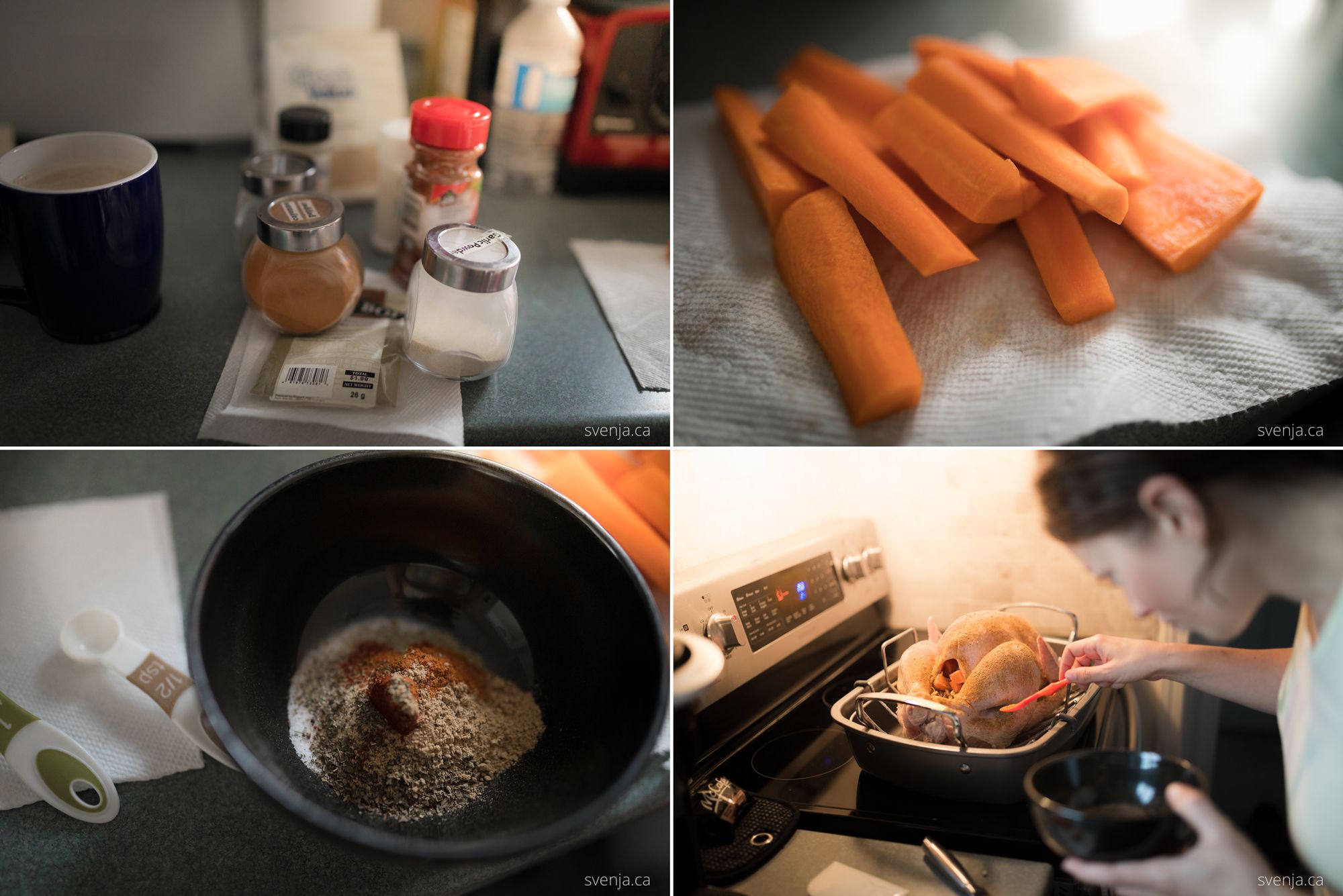 It was my job to mix the spices...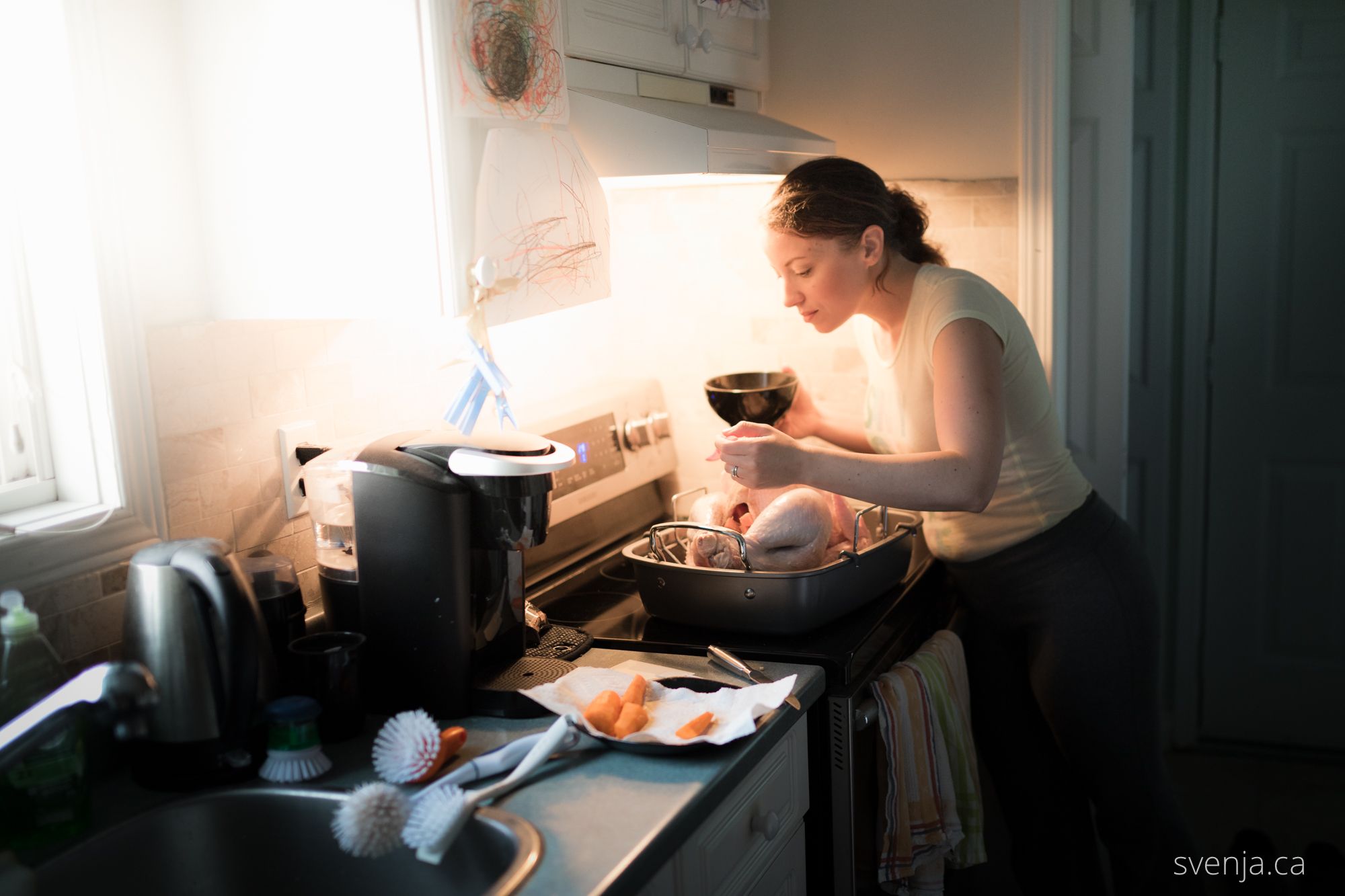 ...and to season the turkey.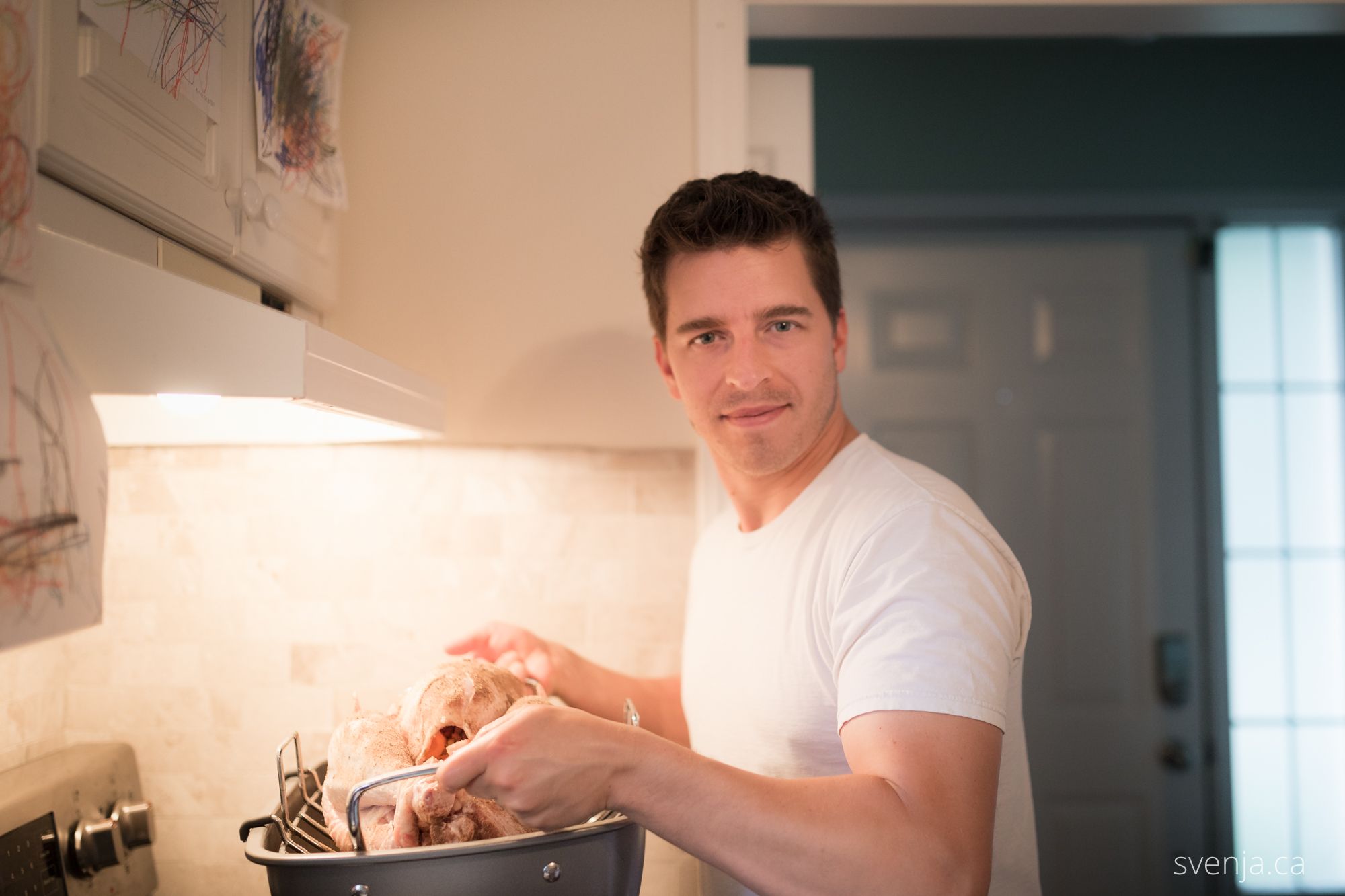 My handsome man - he's quite the cook.
We got our pretty bird fresh from Farmboy ("Ma-boy" as Finn lovingly calls the store. He also believes he is the boy on their logo. It's so cute!!). And I couldn't help but wonder if this turkey had lived a good life? So I did some digging and found out that our turkey comes from Hayters Farm in Ontario, who pride themselves in raising their turkeys with care and in a humane way. So our bird was born free, and "free to roam in spacious surroundings". Yay!!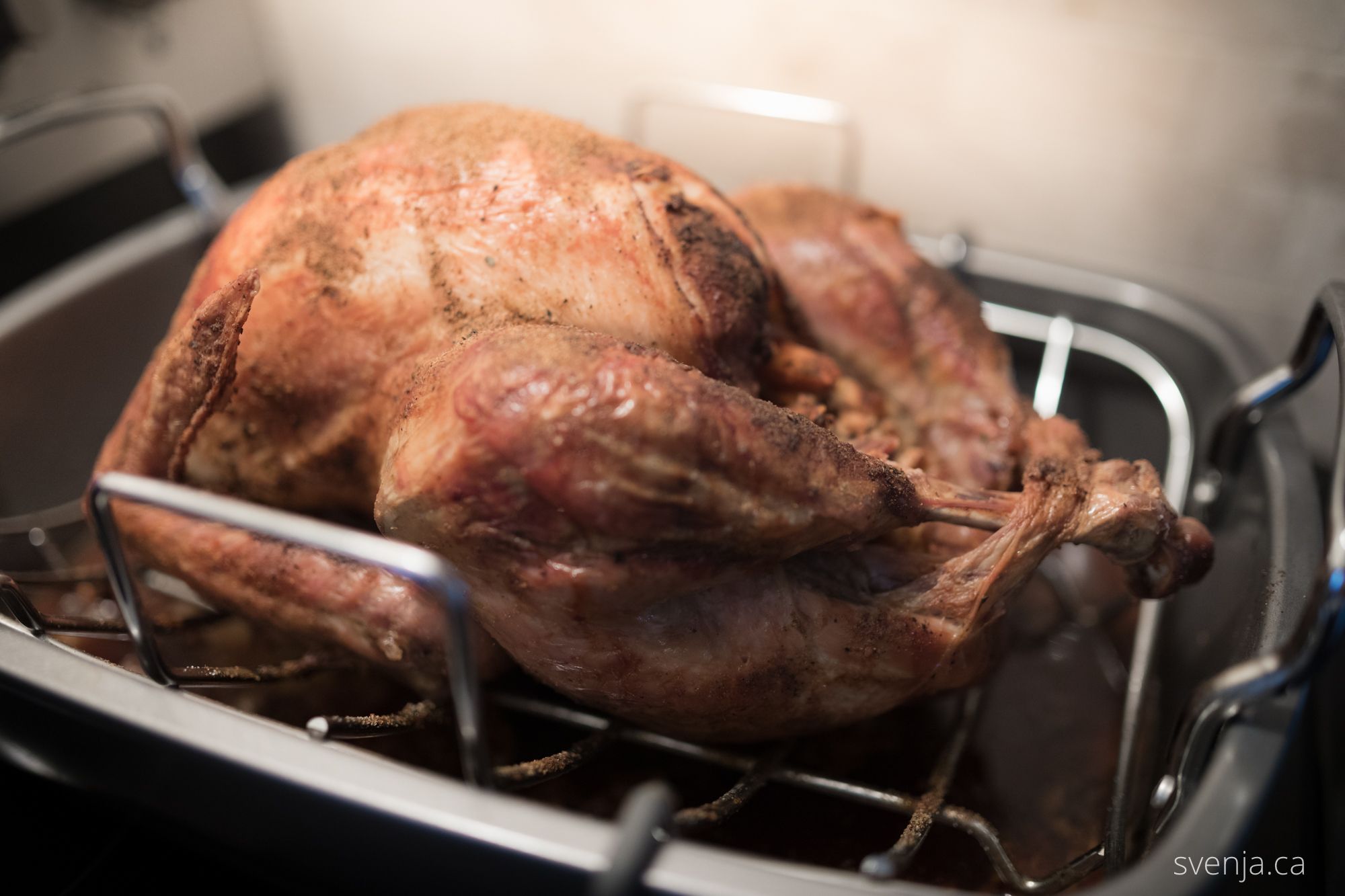 What our turkey looked like after spending some quality time with the oven...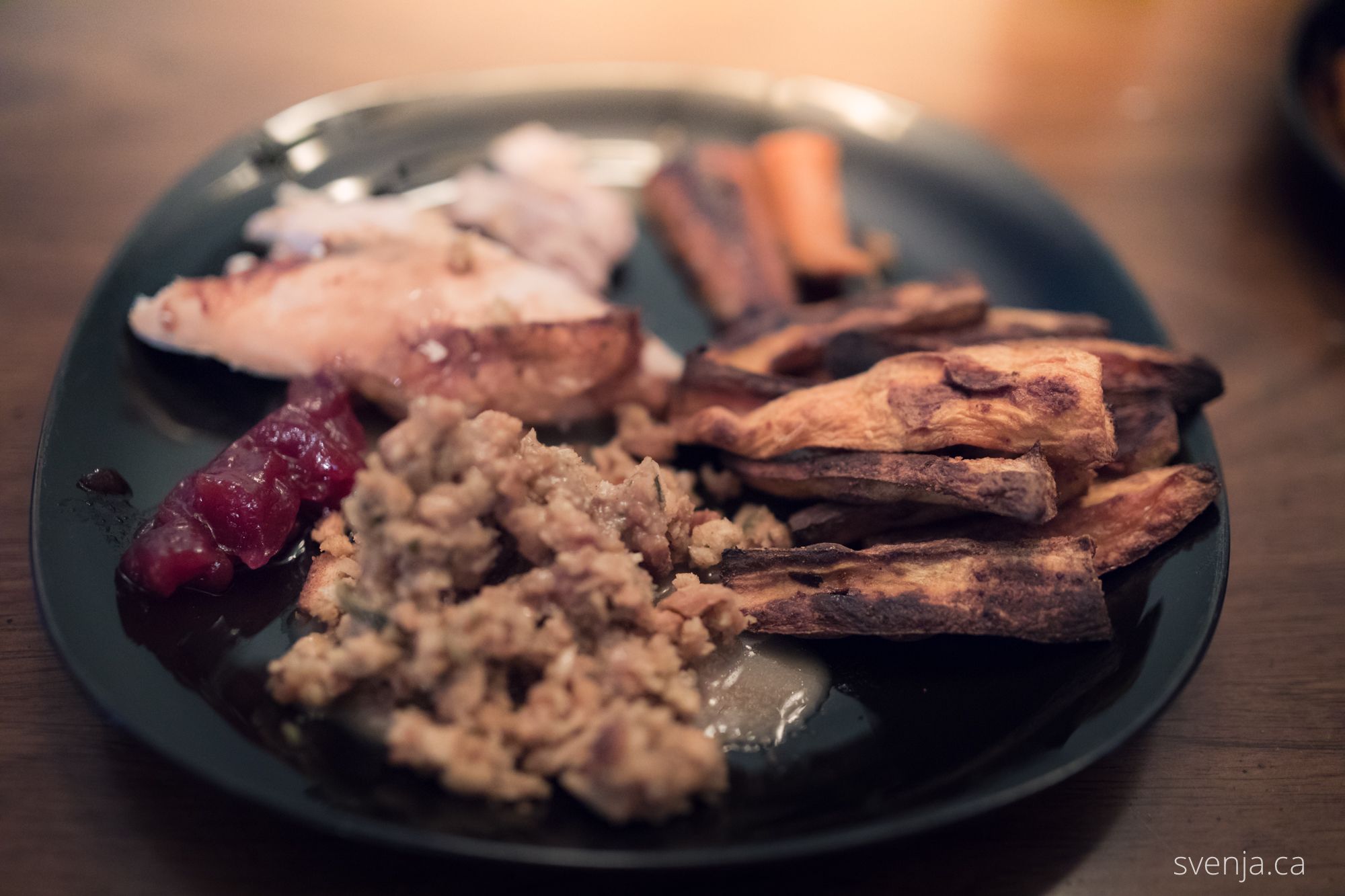 ...and after it was on our plates.
I wanted to put on a table cloth for the occasion but in the end we decided to keep it real simple. One day I will have a beautifully decorated, very photogenic Thanksgiving table - the kind that makes my photographer's heart sing. But for now I will focus on what's the most important: Quality time with the ones I love.
Happy Thanksgiving to you and your family!!